(2016 - 2018)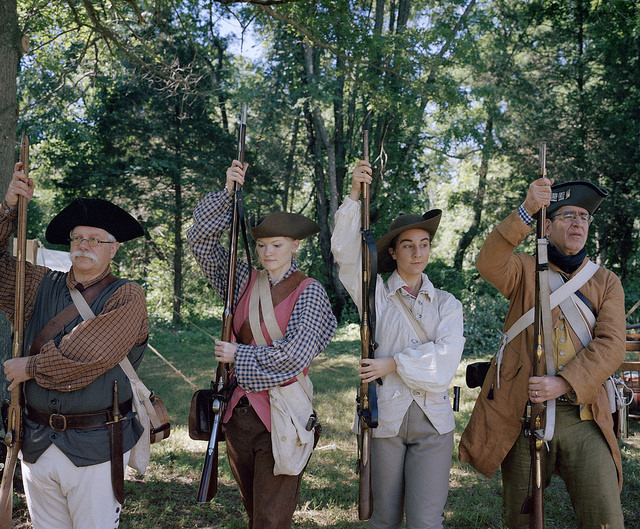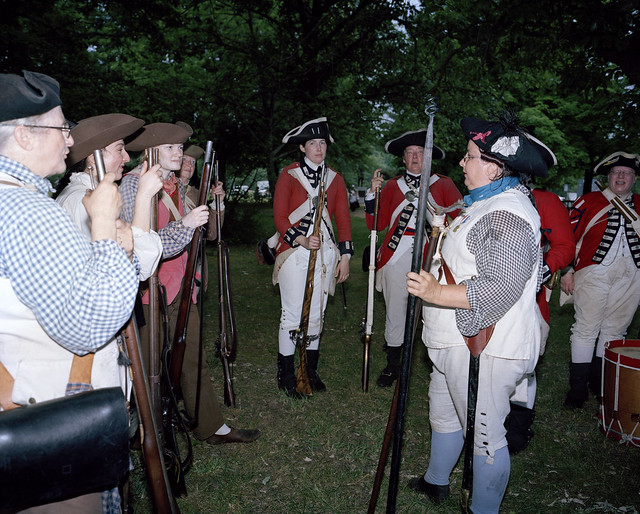 Borrowed Language is a body of work blurring the lines of documentation, fabrication, and performance using American revolutionary war re-enactments as a backdrop. This includes landscapes of battle and ballrooms of modern Americans dressed in uniform and gowns of the Patriots, Loyalists, the French, and others involved in this war. The locations are around New York and New Jersey's historic battle fields and buildings that these events took place in. I began this work before the 2016 election, completing it in 2018. During these two years I thought often of Thucydides, Athenian historian and father of "scientific history" as American politics grew more antagonistic.

I began attending these events initially interested in the women that chose to participate as male soldiers. I was interested in the performance of gender, American masculinity, and heroism. Overtime, I began to also focus on the act of performing and educating history. There is an idea within photography that all photographs are constructed realities, even the most journalistic work. History is told to explain, justify, and glorify the winners' actions. The performance of these mythologies, will always have elements of bias and fabrication, thus creating a new history.

Utilizing techniques such as flash I create a tension between the historical aesthetics and contemporary life. It flattens, saturates, and manipulates light within these scenes to expose the artifice and invoke a spotlight and stage. The performers themselves are enthusiastic and welcoming to this collaboration, often pleased by my presence to "document". I combine both spontaneous shots, as well as intentionally posed scenes. Going back and forth between these techniques of picture making I emphasize both the hand we have in, as well as the lack of control in the narrative of history.